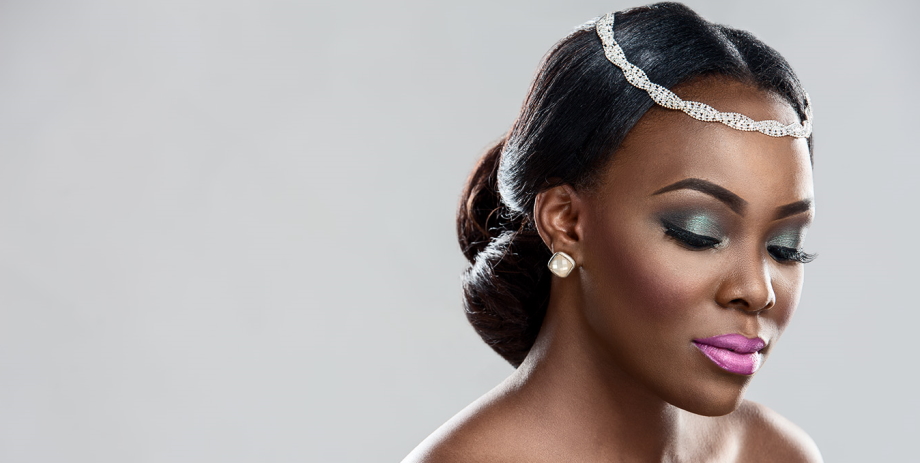 Dark skin colors on nature itself give a very flatness look with a simple makeup touch. Some may have clear skin or some may have little acne. It is advisable to have a facial before you are preparing for your big day. Wedding makeup looks for black brides depends on the individual choice, some might only need highlights, some may go with a natural look and all these things are really a great idea.
Maximize Your Melanin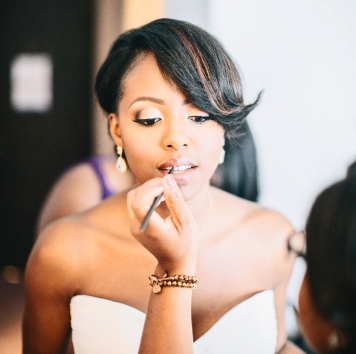 The first thing is to choose the right color of concealer for your skin. This will give a flawless look for your skin along with a good compact. A small difference in the shade will give an odd look as it does not match with the skin color of your hand or neck. So choosing the one which suits you is the first and the essential thing to do. Get a peach colored foundation powder to highlight your cheeks.
Accent with Bold Colors
You can highlight your lips and eyes with more bold colors. You can go for a cherry red combination, or you can choose for the rainbow blues. You can go for a mild lip color and you can highlight your eyes with multiple layers of dark colors. Along with a smooth or a normal face makeup these bright and bold colors will give an admiring look on your B-day.
Opt For "No Makeup" Makeup
Another one great idea is to opt for a no makeup concept in which you can have soft blush and an earth-toned Smokey eye. Highlighting and contouring with products that are only a few shades different from your actual skin tone will add a pop to your features, while dark eyeliners and mascara define your eyes. Get to know more about the African American bridal makeup tips with a little research on the market.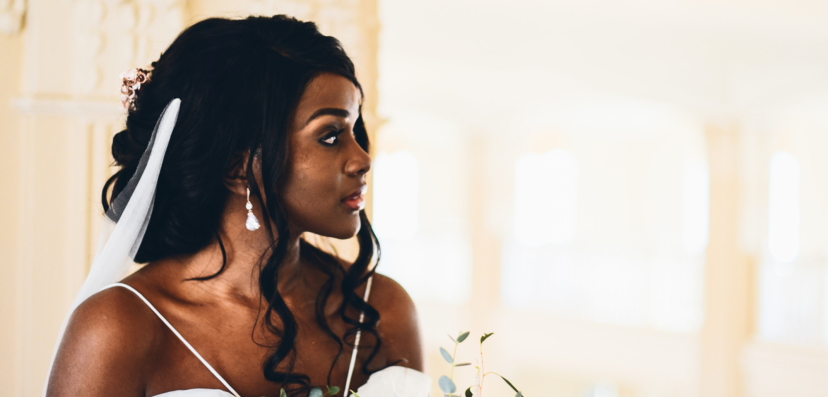 Don't Forget Skincare
You can get a lot of makeup ideas from the experts, but black bride makeup ideas along with a good skincare are what you should opt for. Try to have a moisturizing layer before you start your makeup. Have some sunscreens or UV creams in order to protect your skin from damage.
Prioritize Your Hair
One of the bridal makeup for black skin ideas is to do their hair. You can have a good hairstyle which will give a more organized look along with a bridal dress. Try to follow these tips to have a good look on your B-day.