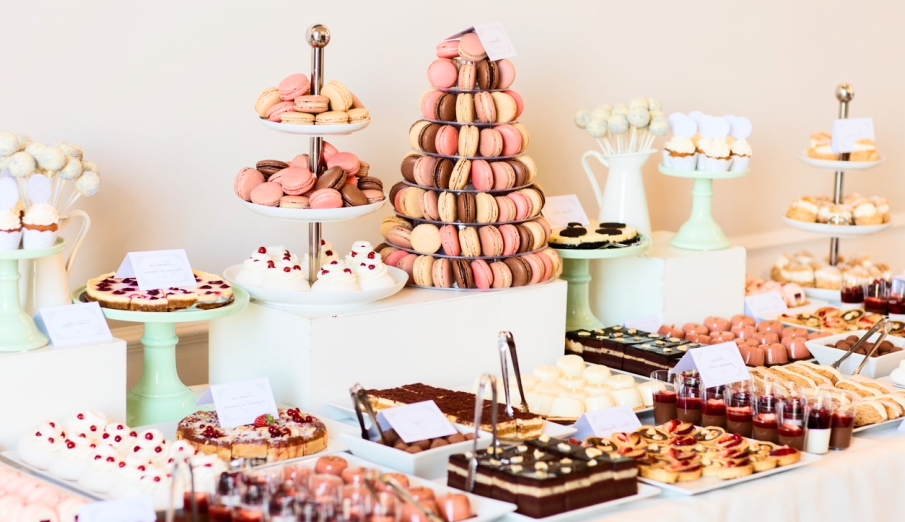 When it comes to weddings, in most of our minds we will have an idea about having cakes at the wedding. But it is going out of trend now. Here we will list a few unique wedding cake alternatives you can choose from.
Cheese
It is popular in Ireland. In which you can have a tier of cheese layered one by one to give a cake look and some time to go with the theme they are colored too.
Macarons
Another one is macron. You can have a tower of macarons at your wedding. With different colors and flavors it gives your venue a gorgeous look.
Doughnuts
These inexpensive bites can make a great addition as it is one of favorite breakfast or snacks for many people at your wedding reception. Stack doughnuts on top of each other, to give a great look as it perfectly looks like a wedding cake alternatives ideas.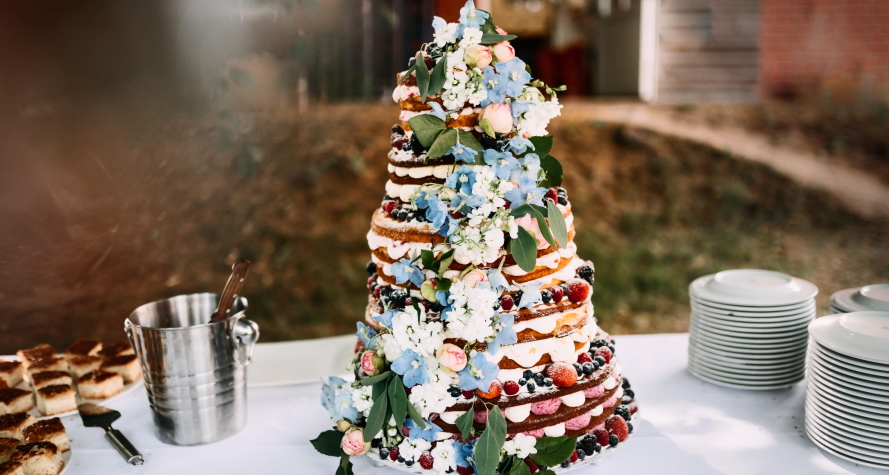 Cake pops
When you want your environment to look playful then you can choose cake pops, in which cakes on sticks are dipped in frosting and decorated with some chocolate chips, sprinklers, etc. Different textures and colors or flavors give a great look on your wedding environment.
Dessert table
On this dessert table you can have the modern wedding desserts alternatives
such as ice creams, pop sticks, cupcakes and a lot more. You can hire an expert to give a perfect look on this.
Cupcakes
You can have a tower of cupcakes, where it looks elegant and it gives you a way out from the traditional long cake. It is loved by many kids so it gives them great fun at your wedding.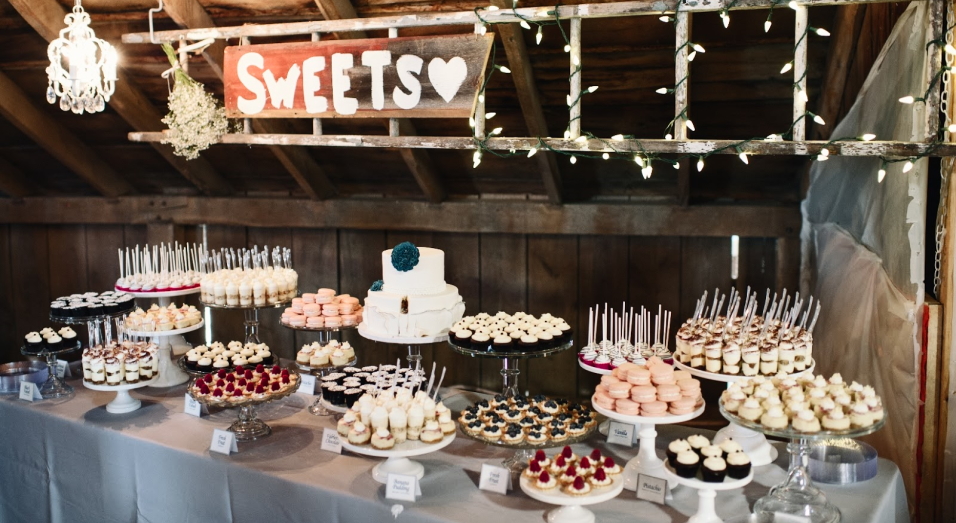 Pancakes
A special alternative to spice up your casual wedding ceremony and don't want the desserts to be occupied at most of the parts then these pancakes can be a great addition to your reception.
Cookies
You can make a stack of cookies at your wedding venue to give you a good look. You can have chocolate frosted on your cookies at the top or some soft flavored creams, it is great to go with chilled milk.
Pies
If you are a person who loves to have the pies a lot then it is a great choice, you can choose from different choices of pies. You can decorate your table with this for your guest to choose from the options.